New Zealand Vinanza® Grape seed Extract
Botanical Name: Vitis vinifera (Grape)
Part: Seed
Description: Natural extract from the seed of Sauvignon blanc grape seeds grown in the world renowned wine region of Marlborough, New Zealand.
Vinanza® Grape Seed Extract is extracted with only water. Vinanza® Grape Seed Extract has high levels of polyphenols including OPC (Oligomeric Proanthocyanidins) with a high molecular weight. It contains 48% polyphenols, of which 80% is OPCs. The remaining 20% is epicatechin and epigallocatechin, which have lower molecular weights than OPCs.
It has many beauty benefits including hydrating, smoothing and firming effects.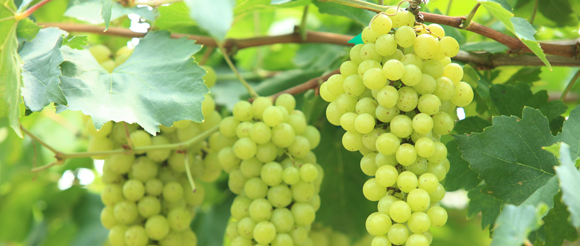 New Zealand Vinanza® Skin Performance Plus
Botanical Name: Vitis vinifera (Grape) & Actinidia deliciosa (Actinidia chinensis) (Kiwifruit)
Part: Seed & Skin
Description: Vinanza® Skin Performance Plus combines extracts from kiwifruit skins and antioxidant-packed grape seeds, carefully extracted using environmentally friendly process that uses no chemicals, only water.
This compound is a powerful natural anti-ageing agent for skin.
It is scientifically shown to improve moisture retention by decreasing trans-epidermal water loss by 16%, increase skin elasticity by 16%, decrease skin redness by 7%, and decrease the melanin production that causes freckling and pigmentation resulting in brighter complexion.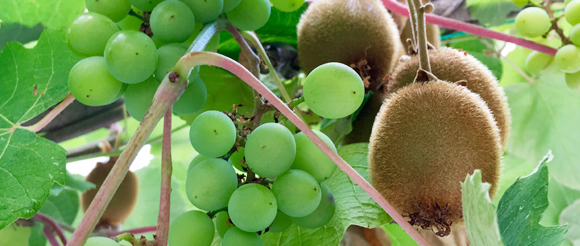 New Zealand Avocado Oil
Botanical Name: Persea Gratissima
Part: Fruit
Description: New Zealand, with its fertile volcanic soil and non-GMO status provides an ideal environment for growing the world's most nutritionally complete avocado fruit.
Our extra virgin avocado oil is made from 100% New Zealand grown avocados which are cold pressed to extract the most nutritious avocado oil in the world.
New Zealand avocado contains vitamins B complex, minerals and antioxidants which are beneficial to protect skin against symptoms of skin sensitivity and inflammation, rejuvenates and revitalise skin's elasticity, tone and firmness.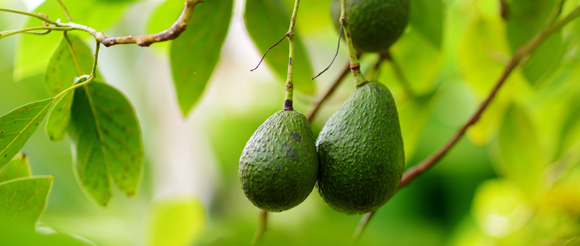 New Zealand Manuka Honey
Botanical Name: Leptospermum Scoparium Mel
Part: Honey
Description: Manuka honey is unique to New Zealand and comes from the nectar of manuka bush (Leptospermum scoparium). Manuka Honey is rich in natural sugars, antioxidants and antibacterial properties. It also has scientifically proven wound healing effects.
Our Manuka honey is sourced from the pure and remote West Coast of New Zealand's South Island. All our honey is 100% natural and organic certified by BIOGRO.
And since it's safe to eat, you know you can put it on your skin.
New Zealand Lavender Oil
Botanical Name: Lavandula Angustifolia
Part: Leaves
Description: 
Lavender essential oil is steam distilled from the beautiful purple flowers of the lavender plant. This oil is a shining star among essential oils because it is very gentle, yet very potent. Lavender has soothing, sedative properties and also has the ability to cleanse and remove toxins. If you're new to essential oils, this is a great one to start experimenting with.
While lavender is one of the most gentle essential oils, it may still irritate especially sensitive skin if applied directly. You can remedy this by mixing a few drops of lavender essential oil into a teaspoon or so of organic virgin coconut oil. With this mixture, you'll be ready to imbibe your skin with radiance and healing.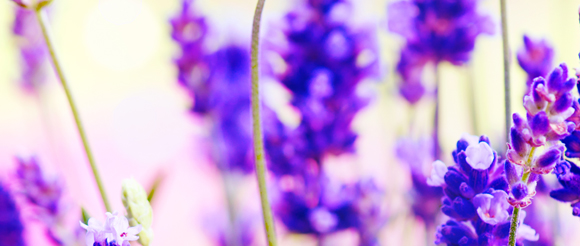 Certified Organic Rosehip Oil
Botanical Name: Rosa Canina
Part: Seed
Description: Certified Organic Rosehip Oil. (Rosa Canina (Rosehip) Seed Oil) Extracted from the seeds of organically grown rosehips, this oil is a super food for the skin. This 100% pure certified organic oil is naturally rich in Omega-3 and Omega-6 fatty acids, potent lipid-boosters that work at a cellular level to help promote cell regeneration and minimise moisture loss. Skin is rehydrated and softened and skin tone is rebalanced, restoring natural radiance and elasticity. Ideal for depleted or aging skins, its ultra-potent multi-tasking action is especially effective at reducing fine lines, scarring and redness. The fine quality of the oil ensures it is readily absorbed and non-greasy, and its gentle action is suitable for face or body, mother and baby.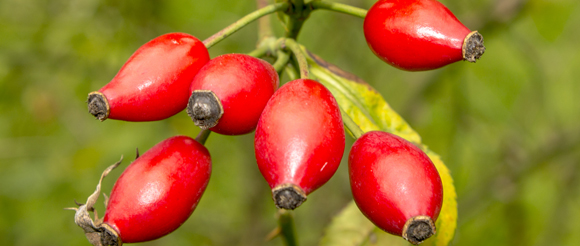 Walnut Shell Powder
Botanical Name: Juglans Regia
Part: Shell
Description: Walnut Shell Flour is a coarse powder made from finely ground Walnut shells. It can be used as an all natural body scrub to deep-clean, renew and detoxify all skin types. Walnut shells are a gentle yet effective way to smooth and refresh dry calloused skin and are ideal for making body and foot scrubs, and soaps.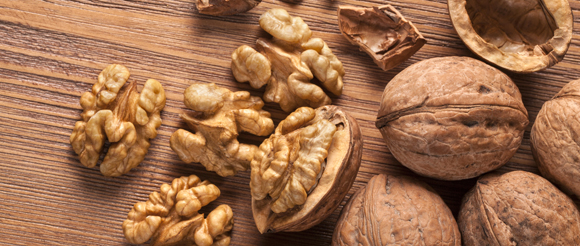 Kumerahou Extract
Botanical Name: Pomaderris kumerahou
Part: Shrub
Description: Kumerahou is an attractive ornamental shrub that has a beautiful yellow flower in late spring. When crushed in the hand and mixed with some water it produces a soapy lather which accounts for its name 'gumdigger's soap' giving you some indication of one of the many traditional uses of this remarkable plant.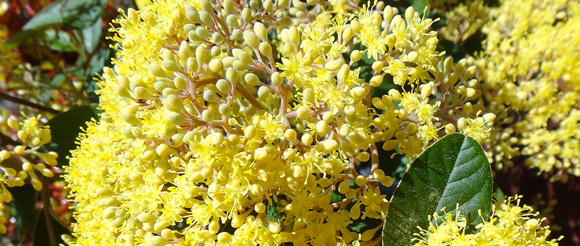 Meadowfoam Seed Oil
Botanical Name: Limnanthes Alba
Part: Seed
Description: Meadowfoam Seed Oil is made up of over 98% long-chain fatty acids. It is beneficial for moisturising and rejuvenating skin's outer epidermi. It also helps to reduce the appearance of lines, scars and rough areas.
New Zealand Manuka Oil
Botanical Name: Leptospermum Scoparium
Part: Leaves
Description: The scientific name of Manuka is Leptospermum Scoparium and its essential oil is sometimes priced higher that the legendary and respected Australian Tea Tree oil, due to its impressive variety of medicinal applications. Its essential oil is derived from the leaves of Manuka through steam distillation. The main components of this oil are caryophyllene, geraniol, pinene, humulene, linalol and leptospermone.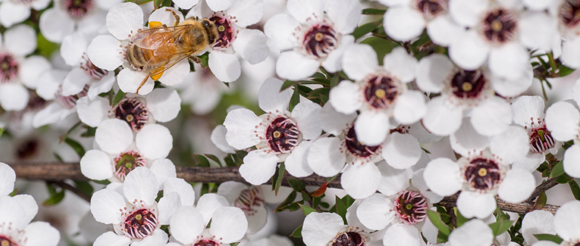 Olive Oil
Botanical Name: Olea Europaea
Part: Fruits
Description: Olive oil is packed with anti-aging antioxidants and hydrating squalene, making it superb for hair, skin, and nails. Olive oil contains omega-6 and omega-3 fatty acids, which keeps your skin soft and smooth to the touch.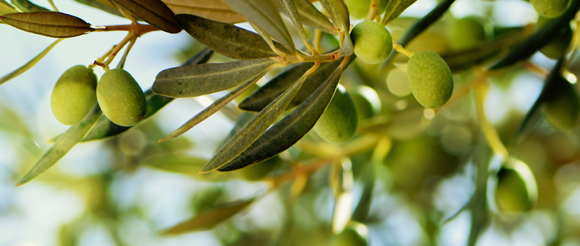 Jojoba Oil
Botanical Name: Simmondsia Chinensis
Part: Fruits
Description: Jojoba oil is a liquid wax extracted from the nut of an indigenous American shrub that goes by the scientific name Simmondsia chinensis. Jojoba oil is unique in that, unlike most other vegetable oils, it closely resembles sebum, a waxy substance produced by our skin glands, so it can act as a natural skin conditioner. Jojoba oil contains vitamin E, and also has anti-inflammatory and antibacterial properties.